Over 100 Recipes Sport Specific Meals
ATTENTION: Parents, Coaches, Trainers and Athletes! Parents - Don't allow your child to eat french fries and fast food before games. Raise a star and nothing less. Coaches and Trainers - Get your team or individuals on the same page and outperform your competition. Athletes - Get off your butt and make it happen. Success is not given, you have to work for it!
Ask Yourself These Simple Questions....
DO I WANT TO OUTPERFORM YOUR COMPETITION?
DO I WANT HIGHER ENERGY LEVELS?
DO I WANT TO AVOID THAT FEELING OF FATIGUE?
DO I WANT TO STOP FEEDING MY BODY FAST FOOD?
If you answered yes to these questions, you need to download Athlete Recipes

Available in the Apple Store

Available for Android

Available in PDF
Discover How To Perform At Your Peak Athletic Ability Just By Eating Specific Sport Meals. Out-Perform Your Competitors You Can In 7 Days Or Less...
Features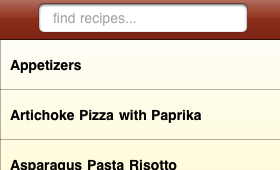 Over 100 pages of unique high carbohydrates and low fat recipes for the true athlete.
You will receive over 100 pages of unique, high carbohydrate, low fat recipes for the true athlete. Written by a collegiate and professional athlete during travels in Europe and North America, this ebook features recipes with some of the most flavorful foods found. Recipes that are perfect for athletes competing in any sport and at any level. Recipes meeting your body's need before and after any competition.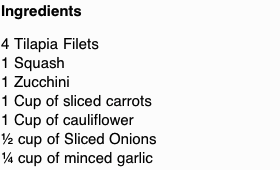 5 Days Using Athlete Recipes You Will Feel A Difference
The athlete's premiere recipe book. You will receive over 100 recipes designed to help you achieve a higher plateau of energy and endurance. You will have a higher energy level that will enhance your performance against your competition. That post competition fatigue will never again be an issue for you!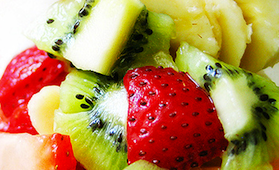 Are You Lagging In Performance?
Have you tried to increase your energy by eating junk food?
Have you hoped that the sugar rush would carry you through?
Have you hoped that the crash at the end wouldn't be too bad?
Now you can stop! Nutritionists have long warned us of the dangers of that style of diet. At the same time, they have preached the merits of a balanced diet. Until now, you didn't have the tools to eat right, feel right and win right. With the high carbohydrate, low fat recipes in this ebook, now you do.
Bonuses
And what special offer would be complete without a set of special bonuses? For a limited time, if you take advantage of this offer and request your copy of Athlete Recipes (ebook only), we will include the following free:

Fat Loss & Muscle Gaining Recipes
This ebook contains recipes for homemade protein bars, homemade meal replacement plans and dozens of high protein meals. Plus it includes links to popular and informative bodybuilding websites and much, much more!

Athlete Smoothie Recipes
"Smoothie for Athletes" contains over 120 mouth-watering Smoothie Recipes that will not only taste good, give you more energy, but are good for you as well!

100 Favorite Sandwiches
Within the pages of 100 Great Sandwiches, you will find the traditional sandwiches as well as a selection of unique variations!

20 Fresh & Light Quick Recipes
This e-cookbook contains 101 recipes for quick and easy dinners - most can be prepared in less than 30 minutes
So, just to clarify, you simply order a copy of the Athlete Recipes ebook and you will receive every athlete's dream collection of high carbohydrate, low fat recipes. Next, the Tasty Fat Loss and Muscle Gaining Recipes ebook absolutely free, containing your best source of high protein meals, and the Healthy Express Cookbook: 101 Fresh, Light & Quick Dinners ebook with complete quick and easy dinner recipes. You will also receive, Smoothies For Athletes that contains over 120 mouth watering smoothie recipes that give you more energy!

Release Notes
Website Redesigned
Released on October 20, 2011
Well overdue website redesign
iPhone App Released
Released on October 5, 2011
Finally new Athlete Recipes App available in iTunes
eBook Updated
Released on October 1, 2011
eBook updated with more yummy recipes!
Testimonials
Here's what our customers think about Athlete Recipes!


Athlete Recipes contains a variety of delicious menu solutions for dedicated athletes to meet their nutritional and energy needs. As an athlete herself, Sylita understands exactly what those needs are. As a great cook, she also knows what tastes good!
Dave Visscher, Active Power
Great app everyone should get. - I found this app very helpful on what I should be eating/making to stay fit. I'm not a hard core athlete, but I do work out to P90x. So for me, I found the information to this app excellent since I enjoy learning how to eat better. I particularly like the breakdown to breakfast and salads since I tend to eat a lot of that. The instructions on how to make the food is easy to follow. I also liked the various soup categories as well since there were some cool recipes like Totally Tofu Soup which I'm gonna try. Overall, I feel this app is great not only for athletes, but for anybody who wants to stay fit and get more energy out of their food!
If your looking for more energy, great feelings, and great tasting. Then these recipes are for you. I would sometimes find myself in competition feeling really tired and slow. With these great recipes I had more energy and never got tired, and on top of it all they were really great tasting recipes. I would recommend them for any athlete.
Eric Pangburg, Sacred Hoops
Be next to send in your testimonial!
Your Testimonial☺